Note: This product is not to be confused with Frito Honey Barbecue Twists, which are angelic emissaries from Golden City of the Maker, whereas the following product could only be the darkspawn of the Fade.
There is a special place in hell reserved for various chip brands that claim to have a certain flavor they are lacking in practice.

But, just as even hell has some rejects, some flavorings are too lowly to even a occupy their own corner of damnation, and are left to wander the real world a hollow shell of their potential selves.
To clarify: perhaps the designers of the BBQ Frito corn chips thought a minimal salting of barbecue flavoring would somehow be enough, or were worried that if the flavor was too strong the taster would lose out on the underlying Fritos flavor.

But whatever the case, they utterly failed in making Fritos that have an actual barbecue flavor.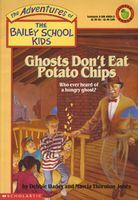 Note: They didn't mention
corn chips, did they?
Now, I will admit that I think I may have tasted some faint whiff of a barbecue flavor hidden somewhere within the overpowering salty corn oil taste of regular Fritos.

However, the flavor is so faint that I can't honestly be sure that it is really there and not a phantom barbecue-flavored placebo I'm swallowing with all the pretty maroon-colored flavoring dust.

But even though ectoplasmic barbecue flavor would be a pretty cunning conspiracy on the part of Frito-Lay, it does not make for a tasting experience in any substantial way different from chomping on regular Fritos.
That's not the worst thing ever, regular Fritos are okay if unspectacular in my opinion (perhaps a little oversalted), but the fact that I specifically bought BBQ flavored Fritos that have almost no actual barbecue flavor is a serious problem as far as I'm concerned.

Furthermore, the calorie count on those things at 300 for a small bag is ridiculous even by the standards of oily flavored chips.
The difference is you realize
zombies aren't your friends when
they try to eat you, and you realize
the BBQ Fritos are bad when you
try to eat them.
Now, for the record, this was my second sampling of BBQ Fritos, having decided to try them again after the last disappointing occasion on the theory that perhaps I simply received a poorly mixed batch.

But this bag was just as disappointing as the previous one, and the little purple dust on the chips was definitely visible, so I am reasonably assured that we are talking about a kind of barbecue-zombie, rather than barbecue-ghost.

That is, the physical flavoring is there, but it has no soul.
Spiciness Rating:
none
Pros:
- If you like Fritos already, these taste exactly the same and probably have the same cost.
Cons:
- What barbecue flavoring? I can see it, why can't I taste it? Leprosy?
- The product doesn't deliver what it advertises. Try Honey Barbecue Flavor Twists instead.
- Ridiculous calorie count for a small bag, as if they wanted to put you in the grave.
- Zombies!